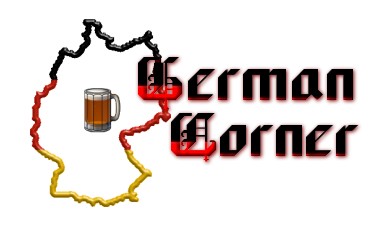 Beverages



Special Drinks



Weihnachtsbowle
(Christmas Punch)
1 liter red wine
1/8 liter orange licor
1/8 liter Port wine
3 oranges

1/4 stick cinnamon
2 soup spoon brown sugar
12 cloves
juice from one orange
Bring red wine, orange licor and Port wine to cook (but not boil). From the first orange, peel it, reserve the juice; from the second one, peel and slice it, reserve the peels; from the third, pick all around with 12 cloves. Add all ingredients to the punch. Add orange juice and the whole orange with cloves. Decorate with orange peels. Let rest for 5 minutes before serving. Serves 4.

1/3 cup sugar
1/4 cup powdered non-dairy creamer
1/4 cup instant coffee

2 tablespoons baking cocoa
1 ounce peppermint candy, crushed
Combine sugar, non-dairy creamer, coffee powder, cocoa powder and peppermint candy in an airtight container. Mix well and store in a dry place. For each serving, combine 2 tablespoons of the mixture with 1/2 cup boiling water. Mix well. Makes about 1 cup mix.
Note: this is an excellent beverage for Valentines.




©2002 - Germany


The German Corner is property of The Garden of Friendship Global Recipes



Background set by
~*~Barbiel~*~