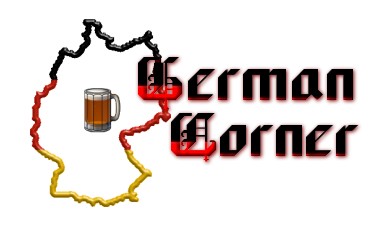 Desserts

Cakes




Dreikönigskuchen
(Three Kings Cake)
2 cups + 3 tablespoons flour
1.4 oz fresh yeast
1/3 cup sugar
1/4 cup + 1 tablespoon lukewarm milk
7 tablespoons butter or margarine, melted
1/2 teaspoon salt
1 container of citron
1/2 teaspoon Cardamom

2 eggs, 1 separated
generous 1/2 cup raisins, soaked in rum
1cup chopped mixed, dried fruit
Frosting Ingredients:
powdered sugar
lemon juice
red candied cherries, cut in half
Put 3/4 of the flour into a bowl, make a hole in the middle, crumble yeast into it and mix the yeast with a pinch of sugar and some of the lukewarm milk. Dust the mixture with flour, cover and let rise in a warm place for 15 minutes. Add the melted butter, salt, citrons, Cardamom, egg, egg white, remaining milk and flour to the flour and yeast mixture. Knead dough till smooth. When the dough begins to form a ball, stir in raisins and mixed, dried fruit. Form dough into a log. Cut off 1/4 of the log, divide the 1/4 into 4 equal parts and form balls from each. Divide the remaining log into 4 parts and form balls from each. Grease well a springform pan with a central tube. Place dough in pan, alternating large and small dough balls. Cover the pan and let rise in a warm place. Brush the dough with the beaten yolk and place in pre-heated oven (350° F) for approximately 30 minutes. Cool cake thoroughly before removing from pan. Mix the powdered sugar with lemon juice to an icing consistency (not too runny). Ice the cake and decorate with the candied cherries. In Germany, a small gold crown made with foil is placed in the middle of the cake. Serves 8.

Zwetschgenkuchen
(Plum Cake)
Pastry:
1/2 cup margarine or butter
2 cups all-purpose flour
1/4 cup sugar
1 teaspoon baking powder
1/2 teaspoon salt
1/2 teaspoon grated lemon peel
1/4 teaspoon ground mace
1 egg, beaten
2 tablespoons cold water

Topping:
2 pounds purple or red plums, halved
and pitted
(about 5 cups)
3/4 cup sugar
2 tablespoons flour
1 teaspoon ground cinnamon
1/4 cup slivered almonds
Prepare pastry: Cut margarine into flour, sugar, baking powder, salt, lemon peel and mace until mixture resembles fine crumbs. Mix egg and water; stir into flour mixture. Gather pastry into a ball; knead just until smooth, 5 or 6 times. Press evenly on bottom and side of ungreased round layer pan, 9 x 1 1/2 inches. Place plum halves cut sides down and overlapping slightly in pastry-lined pan. Mix sugar, flour and cinnamon; sprinkle over plums. Sprinkle with almonds. Bake in 375° oven until pastry is golden brown and plums are bubbly, 35 to 40 minutes. Makes 6 servings.

Deutsche Schokoladenkuchen
(German Chocolate Cake)
4 oz german sweet chocolate
1/2 cup boiling water
1 cup butter
2 cups sugar
4 egg yolks
4 egg whites, stiffly beaten

1 tsp vanilla
2 1/2 cups flour
1 tsp baking soda
1/2 tsp salt
1 cup buttermilk
Note: This cake has 3 layers.
Melt chocolate in boiling water. Cream butter and sugar until fluffy, add egg yolks, vanilla, and chocolate. Add dry ingredients alternately with buttermilk. Fold in egg whites. Pour into three 9" pans, lined on bottoms with wax paper. Bake at 350 for 30-35 minutes. Frost tops with Coconut Pecan Frosting (see recipe bellow), leaving sides unfrosted.
Coconut Pecan Filling and Frosting
1 cup evaporated milk
1 cup sugar
3 egg yolks
1/2 cup butter
1 tsp vanilla
1 1/3 cup coconut
1 cup chopped pecans
Combine all except coconut and pecans in a saucepan. Cook over medium heat, stirring constantly, about 12 minutes. When mixture thickens, remove from heat. Stir in coconut
and pecans. Cool until spreadable.

Bienenstich
(Bee Sting Cake)

1 3/4 c. sifted all-purpose flour
3 tsp. baking powder
1/2 tsp. salt
8 Tbsp. (1 stick) of real butter
2/3 cup granulated sugar
2 eggs, unbeaten
1 tsp. vanilla
6 Tbsp. whole milk

Almond topping:
1/2 cup slivered blanched almonds
1/3 cup sugar
1/4 cup (4 Tbsp.) butter
1 Tbsp. milk or cream
Filling:
2 and 1/2 Tbsp. sugar
2 Tbsp. cornstarch
3 egg yolks, lightly beaten
1 cup milk
1/2 tsp. almond extract
3 egg whites, stiffly beaten
a pinch of salt
Preheat oven to 375° F. Grease and flour a 9" spring form pan.
Sift together flour, baking powder and salt. Cream the butter until fluffy, add sugar gradually, beating until light. Add eggs one at a time, beating well after each addition. Add vanilla. Add dry ingredients 1/3rd at a time alternating with the 6 tablespoons of milk. Stir only enough to blend thoroughly. Pour into the spring form pan.
Topping: Heat together almonds, sugar, butter and milk or cream until the sugar dissolves. Pat a spoonful of flour over the top of the cake batter using the back of a spoon. Pour the almond mixture evenly over the batter. Bake 25 minutes or until cake tester comes out clean. Cool cake, prepare filling.
Filling: Combine sugar, cornstarch and egg yolks in the top of a double boiler. Separately heat milk to scalding, slowly pour over egg yolk mixture, stirring constantly and quickly with a whisk. Place over hot water, cook stirring constantly until smooth and thick. Do not allow to boil. Stir in almond extract. Beat egg whites, adding the salt, until stiff peaks form. Fold egg whites into the yolk mixture. Place a piece of wax paper over the top and chill.
Putting it all together: When the cake has cooled, slice in half crossways to make two layers. Place bottom layer cut side up on cake plate. Spread with filling. Top with the second layer with the almond glazed side up. Refrigerate until time to serve.

©2002 - Germany


The German Corner is property of The Garden of Friendship Global Recipes



Background set by
~*~Barbiel~*~