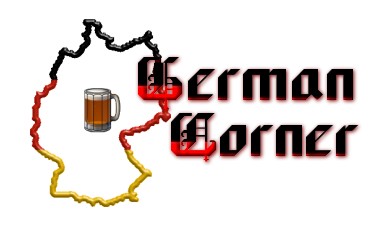 Desserts

Miscellaneous




Weinschaumsosse
(Foamy Wine Sauce)
4 eggs
3 tbsp. sugar
1/2 tbsp. cornstarch

1 cup white wine
juice of 1/2 lemon
Foam eggs with sugar and cornstarch. Meanwhile heat the wine and stir slowly into mixture, add the lemon juice. Mix again until light and frothy. It is excellent with apples, peeled and steamed in a mixture of water and white wine.

Rote Gruetze
(Red Groats)
1 quart strawberries
1 quart rasperries or 2 bags frozen
mixed berries, 12 oz. each
1 pint blueberries
1 pound sour cherries, pitted (or the same amount canned cherries)

1 large bottle (48 fl. oz.) red fruit juice strwberry,cranberry or cranberry/cherry
1/2 cup plus 1 tablespoon cornstarch
juice of half a lemon
dash of cinnamon
whole milk or half-and-half
Clean and prepare all fruit, removing stems. Place about two thirds of the fruit in a large saucepan, reserving one third for later. Pour juice into pan. Slowly bring contents of the pan to a boil over medium heat. Meanwhile, measure cornstarch into a small bowl and add a little cold water to make a smooth liquid. Remove the pan with the hot fruit mixture from the heat, add the cornstarch mixture to the fruit in a thin stream, stirring constantly. Return pan to a low heat, again stirring constantly, and bring back to a boil. Reduce heat and simmer for about one minute. Add the remaining third of fruit, lemon juice and cinnamon to taste. Stir well to mix, and allow to cool. The consistency should not be as firm as jello or as runny as custard, but just that perfect point between. Transfer to a decorative bowl. Serve with a jug of cold milk or half-and-half for pouring on the gruetze. Rote Gruetze is meant to be quite tart, so please do not add any sugar; the milk makes it somewhat milder.
Note: this is a delicious, chilled fruit stew.

½ lb. flour
2 cups of milk
4 eggs

salt
sugar
2 tsp. of baking powder sugar
Make a creamy dough from flour, baking powder, milk, a little of the sugar, and the egg yolk. Add the beaten egg whites. Heat shortening in a frying pan and add dough one ladle at a time. Brown until golden on both sides. Sprinkle liberally with sugar and eat warm.
Variation: Add chopped fruit (apples, pears, cherries) to the dough before frying.

Meersburger Kirschen-Dessert
(Cherry Dessert)
1 lb cherries; tart, fresh
3 tb Kirsch
6 tb sugar
2 tb water
12 Ladyfingers

8 oz cream cheese; *
1/2 ts vanilla extract
2 oz almonds ground **
1 c cream heavy
Pistachio nuts, chopped
* Soften Cream Cheese to room temperature.
** Grind Almonds in the blender, if ground almonds are not available.
Wash and drain cherries. Remove stones and reserve 8 whole cherries for garnish. Place cherries in a bowl. Add kirsch. In a small pan boil 3 T sugar and the water for a minute to make a thin sugar syrup. Add syrup to cherries; stir to blend. Cover and let soak for 20 minutes. Cut the ladyfingers in half, divide into 4 portions, and place in individual glass dishes. Arrange cherries on top. Thoroughly blend cream cheese, 3 T sugar, vanilla extract, and ground almonds. Whip the cream ancarefully fold it into the cream-cheese mixture. Spoon over the cherries. Garnish with the chopped pistachio nuts and whole
cherries. Yield: 4 servings.

©2002 - Germany


The German Corner is property of The Garden of Friendship Global Recipes



Background set by
~*~Barbiel~*~