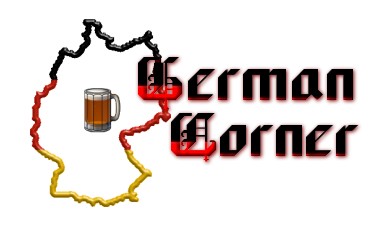 Desserts

Miscellaneous




Cinnamon Cream Cheese Roll-Ups
1 loaf sliced bread, crusts removed
8 ounces cream cheese, softened
1 egg yolk
3/4 cup powdered sugar

1 cup sugar
2 teaspoons cinnamon
3/4 cup melted butter
Flatten bread with a rolling pin. Mix cream cheese, egg yolk, and powdered sugar. Combine sugar and cinnamon. Set aside. Spread 1 T cheese mixture on each slice bread. Roll up. Dip in melted butter, then in cinnamon sugar. Place on ungreased baking sheet. Bake at 350* for 20 minutes, or until golden. Makes 16 roll ups.

1/4 oz dried active yeast or
1/3 of a two-ounce cube of fresh yeast
1 2/3 cups flour
2 tblsp sugar
1/2 stick unsalted butter, softened
1/2 cup milk
1 egg, 1 egg yolk
salt
grated lemon zest
3 oz. Powidl (Prunebutter) flavoured with some rum


1 oz. ground poppyseeds,
1 oz. confectioners sugar
7 tblsp melted unsalted butter
1.5 lbs potatoes
1 2/3 cups flour
2 egg yolks
1/2 stick unsalted butter
3 oz. ground poppyseeds
1/2 cup sugar
1 stick unsalted butter, melted
Note: all ingredients must be at room temperature.
Using dried active yeast: Stir the yeast into the milk with a dash sugar. Rest for 5 minutes.
Using fresh yeast: Break the yeast into small pieces and combine with flour, sugar, butter, milk, egg, eggyolk, dash salt and grated lemon zest to a smooth dough. Let rise for about 1 hour.
Using a tablespoon or small ice cream scooper scoop out little portions of the dough. Dust your fingers with flour and using both thumbs "brake" open each dumpling so it looks like a pocket. Fill the Powidl into that pocket and close the dumpling again (or roll out the dough and using a biscuit cutter cut out round, top half of them with a small amount of filling moisten the edges of the round and top with another round or simply omit the filling). Place the dumplings seam down onto a flour-dusted surface, cover and let rise until doubled in size. In a big saucepan bring saltwater to a simmer. Place as many dumplings into the water as will fit in in the pot without touching each other too much. Cover with lid (keep lid closed) and let simmer for 20 minutes. Remove the dumplings from the pot. Place dumplings onto a plate drizzle with melted butter and sprinkle with poppyseeds and confectioners sugar. Cook potatoes in water until done. Peel and mash using a vegetable strainer. Combine with salt, 1/2 stick butter, yolks and flour. Using your hands form dough into a 1/2 inch thick roll. Cut off 2 inch long pieces and form into noodles (they're about 3 inches long). Cook in simmering saltwater. Arrange on a plate. Sprinkle with poppyseeds and sugar and drizzle with melted butter.

Topfenauflauf
(Cottage Cheese Suffle)
500 g Topfen (cottage cheese)
70g softened butter
120g semolina
120g sugar

4 egg yolks
4 egg whites
1 1/2 tsp baking powder
Mix together topfen (quark), butter, sugar, egg yolks. Whip egg white with baking powder till it stands. Blend both mixtures together. Pour batter into buttered Souffle dish, garnish with fruit pieces. Bake in pre-heated medium oven for half an hour or untill done.

Bayerische Vanillecreme
(Bavarian Vanilla Cream)
2 package gelatin unflavored
1 1/2 cup milk scalded
1/2 cup water cold
1 cup ice cream vanilla
9 tablespoon sugar

1 teaspoon vanilla
1 tablespoon cornstarch
1 cup cream heavy whipped
2 eggs, large, beaten
Sprinkle gelatin over cold water to soften. Heat to dissolve gelatin completely. Mix together sugar and cornstarch. Add eggs; beat for 2 minutes. Slowly add warm milk, beating constantly. Pour into a 1-quart saucepan. Cook over medium heat until custard coats a spoon. Add gelatin and ice cream while custard is hot. Cool until slightly thickened. Add vanilla. Fold in whipped cream. Pour into a 1-quart mold. Chill until set. Unmold carefully and serve with a garnish of fresh fruits.

©2002 - Germany


The German Corner is property of The Garden of Friendship Global Recipes



Background set by
~*~Barbiel~*~