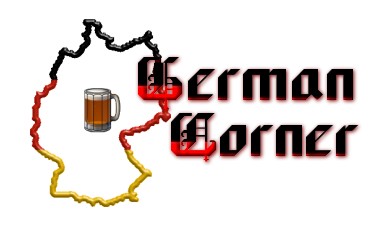 Fish Dishes



Chilean Sea Bass and Lobster with Thyme
4 ea. 6 oz. fillets of fresh Chilean Sea Bass
1 fresh lobster tail
1 teaspoon ginger, chopped
2 cloves garlic, chopped
2 oz. onions, chopped
4 medium tomatoes, chopped
6 strips smoked bacon, diced
6 oz. chicken stock

3 sprigs of thyme, stems removed
16 pieces asparagus
1 medium onion, sliced thin
4 Idaho potatoes peeled and cubed
4 oz. butter
3 oz. milk
2 teaspoons chives, chopped

Over medium heat cook the bacon until crisp and remove the bacon. In the bacon fat sweat the chopped onions, garlic and ginger until soft. Add tomatoes and cook ten more minutes, add thyme leaves and chicken stock, simmer five minutes. Season with salt and pepper, place in blender, puree until smooth and pass through a fine sieve. Finish with one-ounce butter and adjust seasoning. Cook sliced onions over medium heat in oil until light brown. Boil potatoes and puree when soft. Add milk and 3 oz. butter to potatoes, stir in the caramelized onion, season with salt and pepper. Blanch asparagus and season. Season sea bass, place in hot sauté pan with a little oil and cook until golden brown on each side, cooking times will vary depending on thickness of fish. Fish should be just done in center. Remove lobster meat from shell, season and cook in same pan until cooked through. Remove and slice into four pieces. In large soup bowl place a spoonful of potatoes in center, arrange four asparagus around the potatoes, place a piece of sea bass on the potatoes and a lobster medallion on the sea bass. Spoon tomato broth around the potatoes and then sprinkle fish and lobster with crisp bacon and chopped chives. Makes 4 servings.

Forelle Blau
(Blue Trout)
4 trout, gutted and cleaned
2 quarts water
1 cup dry white wine
1/3 cup best quality vinegar
1 carrot
1 onion

1 leek
1 bay leaf
black peppercorns
clove
coriander
salt to taste
Salt and pepper trout inside and out. Prepare a stock from the rest of the ingredients by placing in a large pot and simmering for 20 minutes. Strain the liquid and return to the pot. Place the trout into the simmering liquid. When the stock comes to a gentle boil, allow the fish to cook for 10 to 12 minutes. If very fresh, the fish will crack (a sign of quality). Serve with whipped butter flavored with lemon juice and boiled potatoes. Makes 4 servings.

Karpfen blau mit Meerrettichsosse
(Blue Carp with Horseradish Sauce)
1 carp (4-1/2 lbs), sand whiting or fresh water perch
white wine vinegar, enough to cover fish
3 large sliced onions
1 bay leaf

mixed (dried) herbs
8 black peppercorns
salt to taste
1 lemon
Soak the carp for three hours in salted water. Wash, scale and dry. Place in a fish kettle, bring vinegar to a boil and pour over fish. Let soak for 10 minutes. Add sliced onions, bay leaf, herbs, salt and peppercorns. Bring to a boil, reduce heat to low heat and cook until fish is tender. Rinse carp quickly in hot, then cold water. Then place back in stock and gently reheat. Remove fish to a platter. Serve with a horseradish sauce, boiled potatoes and watercress or a salad. Garnish with lemon slices. Serve with potato salad. Serves 4-6.

Fischfrikadellen
(Fishburgers)
1 lb cod filets
1/2 lb boiled potatoes
4 oz smoked pork tenderloin
nutmeg

4 tablespoons bread crumbs
2 tablespoons grated onions
3 tablespoons milk
salt and pepper
Grind fish, potatoes, and meat in a cuisinart. Mix with remaining ingredients. Form burgers and fry until well done. Makes 8 small burgers.

©2002 - Germany


The German Corner is property of The Garden of Friendship Global Recipes



Background set by
~*~Barbiel~*~