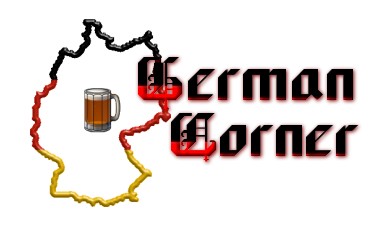 Side Dishes

Miscellaneous




Zwiebelkuchen
(German Onion Pie)
4 thick slices of bacon, diced
2 cups peeled and chopped yellow onion
2 eggs, beaten
1 cup sour cream

1 tblsp flour
1/2 tsp salt
1/4 tsp fresh ground black pepper
1 9-inch pie shell, unbaked
Preheat oven to 400°F. Saute bacon. Drain most of the fat from the pan. Add the onions and saute until clear. Do not brown. Set aside to cool. Beat the eggs and sour cream together in a medium-sized bowl. Sprinkle the flour over the top and beat it in. Stir in the salt and pepper. Prick the bottom of the pie shell several times with a fork. Spread the onions and bacon over the bottom of the pie shell. Pour the sour cream mixture over the top. Bake for 15 minutes. Reduce heat to 350 degrees f and bake for another 15 minutes or until pie is nicely browned. Serve hot!

Frass
(This German expression is a rather rude one... but means only Food)
1-1.5 kg white cabbage
2-3 french rolls
1/4 l milk

250g minced meat
2-3 large onions
a little amount of bacon
Chop white cabbage coarsly, boil shortly in salt water and pour into a sieve. Cut the french rolls in small pieces and soak in milk. Mix thoroughly minced meat, cut bacon, finely minced onions, soaked rolls and cabbage. If necessary, add a bit of the water in which the cabbage was boiled. Put the mixture in a soufflee form, sprinkle some flour and butter flakes over it. Bake for 1 - 1.5 hours in the oven.

Lumpen und Fleeh
(Rags and Fleas)
1 head white cabbage
pork or mutton without bones

lots of cumin
salt, pepper to taste
Put the ingredients together in a pan and cook a hearty stew.
Note: The name of the dish comes from the fact that the cumin seeds jump like fleas in the pan when the stew is cooked. It is said that a local patriot from Kassel (where the dish originated) has mentioned the suspicion, that some Irish people brought it to
Ireland and made it famous as Irish Stew.

Kartoffelpuffer
(Potato Pancakes)
2 pounds potatoes, peeled and quartered
1 large onion, quartered
1/2 cup milk
vegetable oil

1/2 - 1 cup flour (use 1/2 cup flour with drier
potatoes; up to 1 cup with more watery
potatoes
2 teaspoons salt
2 eggs
Grate potatoes and onion into a bowl. Add milk, then stir in flour, salt, and eggs. Mix well. In a large, heavy skillet heat 1/2 inch frying oil until hot. Drop potato batter (1/4 cup per pancake) into skillet and fry until golden brown and crisp on both sides. Drain on a paper towel. Serves 4-6.

©2002 - Germany


The German Corner is property of The Garden of Friendship Global Recipes



Background set by
~*~Barbiel~*~