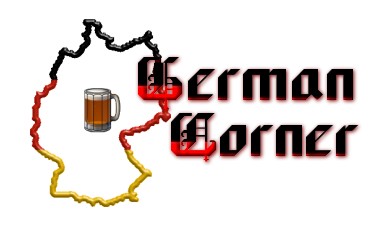 Side Dishes

Salads




Wurstsalat
(Sausage Salad)
4 precooked cold knackwurst, peeled, and sliced thin (about 3/4 of a pound)
1 small onion (about 2 oz.), trimmed, peeled, sliced thin

salt (to taste )
freshly ground black pepper (to taste)
3 tablespoons wine vinegar
4 tablespoon vegetable oil
In a salad bowl combine sliced knackwurst and sliced onion. In a small bowl whisk together vinegar, oil, salt and pepper. Pour dressing over knackwurst, toss and serve with a good rye bread. Serves 4.

Hamburger Fischsalat
(Hamburg-Style Fish Salad)
1 tbs butter
1 lb white fish fillets
1/2 c hot water
4 eggs, large, hard cooked
2 pickles, dill
1 tbs capers
Garnish
1 egg, large, dard cooked
4 beets, canned, slices

Sauce
2 tbs mayonnaise
2 tbs sour cream
2 tbs lemon juice
1 tbs Dijon mustard
1/2 tbs salt
1/4 tbs white pepper
Melt butter in a frypan. Place fish in frypan and pour hot water over fish. Bring to a boil, cover, lower heat and simmer gently for 10 minutes. Meanwhile slice the 4 hard cooked eggs and the pickles. Drain fish, cool and cut into cubes. Prepare salad sauce by blending mayonnaise, sour cream, lemon juice, mustard, salt, and pepper. In a separate bowl gently mix fish cubes, egg and pickle slices and capers. Arrange fish mixture in individual dishes and spoon salad sauce over tops. Chill for 30 minutes. To garnish, cut remaining egg into eight pieces and chop beet slices. Arrange garnish on each serving. Serve immediately. Serves 4.
Note: Fish fillets may be fresh or frozen. They can include cod, turbot or any other your preference.

Sauerkrautsalat mit Schinken
(Sauerkraut Salad with Ham)
1 lb sauerkraut; (1 Lb can)
1/2 lb blue grapes
6 oz cooked ham

Dressing:
1/2 c yogurt
1/4 tbs salt
1/4 t white pepper
1 tbs honey
Rinse and drain sauerkraut; chop coarsely. Wash grapes and cut in half; remove seeds if desired. Cut ham in julienne strips. Gently mix these 3 ingredients. Blend dressing ingredients and stir into sauerkraut mixture. Marinate for 10 minutes; adjust seasoning before serving, if necessary. Serves 4.

Rotkrautsalat
(Red Cabbage Salad)
5 bacon in slices
1 tbs sugar
2 tbs vinegar
1/4 c red or white wine
1/2 red cabbage; head, shredded

2 tbs vegetable oil
1/2 tbs salt
1/4 tbs pepper
1 tbs caraway seeds
Fry bacon in medium-size fry pan until crisp. Remove and reserve bacon. Add sugar, vinegar, and wine to bacon fat; stir and cook until sugar is dissolved. Pour this hot mixture over the cabbage. Toss with vegetable oil, salt, pepper, and caraway seeds. Sprinkle crumbled bacon over mixture. Serve at room temperature. Makes 4 servings.

©2002 - Germany


The German Corner is property of The Garden of Friendship Global Recipes



Background set by
~*~Barbiel~*~